Online Burlesque Classes
Instructor: Jo Weldon
Act Development Series 3.30-5.30 pm EST
Sundays May 3, 10, 17, 24, 31
On Zoom
Live Student Showcase (students only attending) June 7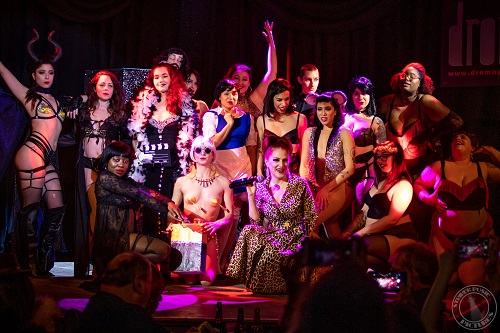 Click "Add to Cart" to register for class: SOLD OUT. Please email schoolofburlesque.com to be added to the wait list!
In May I'll be running my five-week Act Development series on Sundays at 330 pm EST, on Zoom, with an online student showcase on June 7. Let's do it! Let's make a new act together! This is the first time running this class online. You can develop a number for a future stage, or make it specific to performing under the terms of shelter-in-place. Whether you've never performed before or you are an intermediate student looking to improve, this class is for you. This is a supportive environment open to all bodies. All genders and levels of ability welcome.

Read through all the details before registering to see if you need to do any shopping or discover what you have around the house. The conditions of pandemic sheltering will be taken into account for all techniques and supplies.

Taking Essential Burlesque previously or simultaneously with the Act Development Series is highly recommended. That's where the techniques of fan dance, chair dance, striptease, and tassel-twirling are taught. Details and Registration

No drops-ins on individual classes. Registration is strictly limited to 12 attendees, as individual attention is part of the process. This series classes build on each student's ideas, and are available only as a series.
Week One (May 3): Theme and Music
We'll discuss how performers come up with ideas and how we choose our music.
Assignment for Week Two: bring one or two song ideas for Week Two.
Week Two: (Note: classes on May 10 runs 3-5 pm instead of 330-530 like other dates) Costuming
We'll discuss the costuming in videos Jo sent the previous week, test song ideas, and discuss costuming basics. We will also be discussing everyone's choices every week, and building as we go. Assignment: Bring costume pieces to next week's class to experiment with choreography.
Week Three: Choreography
We'll work with costuming pieces to create unique choreography based on specific opportunities and challenges of striptease and burlesque. Assignment for next week: bring a one-minute or longer choreography to show.
Week Four: Makeup and Hair
We'll view and help with everyone's choreography, then discuss makeup and hair. Jo will demonstrate how to do glitter lips. If you can get it, bring a creamy lipstick and some cosmetic glitter (no craft glitter, the aluminum kind is dangerous to face and respiratory tract.). You can search for sustainable or edible glitter to be extra cool.
Week Five: Undress Rehearsal and Polishing
All students will run their numbers and get helpful tips and critique. We will check for sound and lighting. Details and logistics will be sorted.
Week Six (June 7): Online Student Showcase! We will perform for each other one at a time. You can record your own act to submit to online and IRL shows and festivals in the future. More details will be covered in class.
If you miss a class you can choose to have a 30-minute one on one for $40 additional.
Address all questions regarding this series to schoolofburlesque@gmail.com.
About Me: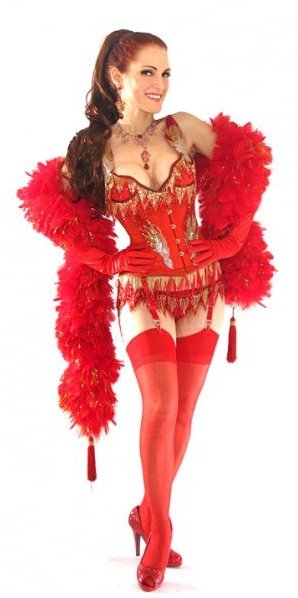 I'm Jo Weldon, and I love teaching burlesque! I believe it's the perfect performing art form, and want it to be available to all. I've traveled the world to teach and I'm honored every time a student trusts me with their imagination, energy, and time. I am the Headmistress and Founder of The New York School of Burlesque, Author of The Burlesque Handbook, The Judges' Director at The Burlesque Hall of Fame Weekender, Director of the The Master Class in Burlesque at Coney Island, and Vice-President at BurlyCon, so you know you'll get a unique experience with me.