Burlesque 101: The Essential Burlesque Dance Series
with Headmistress Jo Weldon and Superstar Guest Instructors!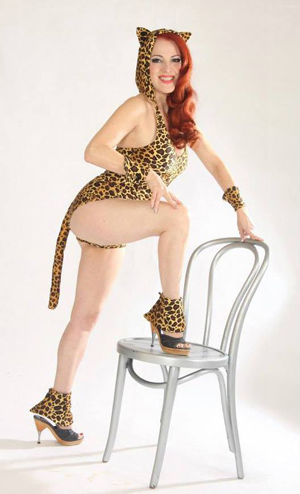 About This Class • Details • Dress Code
Register Now • Students on Stage!


ESSENTIAL BURLESQUE GOES ONLINE!
Individual class descriptions, including props Jo will be using in the classes and what to wear, are listed below the payment button.
Sundays Select Sundays 1.30 pm EST
May 2: Striptease Expertise
May 9: Chair Dance and Stocking Peel
May 16: Feather Fan Dance
May 23: Classic Moves: Boas, Gloves, and Tassels
You can register individually or sign up for all four classes in May to get a 20% discount.

The Essential Burlesque series of four theory and movement classes is online! Make your selection from the dropdown menu below, or sign up for all 4 for a discount. $15 each or $50 for all four. CLASSES ARE LIVE ON ZOOM. You'll receive a Zoom invitation the day of the class.
If you haven't received your zoom invitation by half an hour before class time on the day of any class for which you are registered, let us know by emailing schoolofburlesque@gmail.com. Be sure to state the name of the class.
Class recordings are sent to students to watch, good for one week after class. Students will also receive written materials and links to additional in-depth recordings for all the elements of Classic Moves, including pastie-making!
Individual Class Descriptions
For each class you can bring the items listed, or just watch and learn.
Striptease Expertise
A lecture on the theatrics and psychology of striptease, followed by exercises to get you into a seductive groove.
Jo will go over her 15-point toolbox for making your striptease effective! If you've never done a striptease before, this will put you at ease. If you're an experienced performer, it will refresh and renew you!
Props: a hoodie that zips and open down the front or a button down shirt (two demos will be offered so you can use both).
Chair Dance And Stocking Peel
Jo will guide you through a simple but sexy chair dance, using a basic folding chair. You can use any chair that doesn't have arms. You'll learn a full routine, plus stocking peel tips and a bit of hairography!
Props: a pair of stretch stockings. Wear shorts or a leotard so you have bare legs.More details on stockings
Fan Dance
Jo will teach a choreographed fan dance with small marabou fans, then demonstrate a series of signature moves with large ostrich fans.
Props: small fans or other objects to use in place of fans, such as folders; if you have large ostrich fans, bring 'em!
Classic Moves
Learn a full burlesque routine with a boa tease, glove peels, bumps n grinds, and tassel twirls in every direction!
Props: Six- foot feather or tulle boa or scarf, gloves (Jo will be using stretch-satin opera gloves), back-hooking bra, tasseled pasties.
Props for the class

I added a FREE (really!) five-minute (really!) pastie-making tutorial on my burlesque blog!
Check it out!
.
If you are taking the series, you can watch the classes as demos or you can get props. See the individual class descriptions above for suggested supplies.
VERY IMPORTANT -- PLEASE LET US KNOW IF YOU HAVE NOT RECEIVED YOUR ZOOM INVITATION LESS THAN ONE HOUR BEFORE THE CLASS BEGINS. Due to the logistics of teaching online from home, registration ends at noon on the day of classes. Email headmistress@schoolofburlesque.com if you have not received your zoom invitation.
BE SURE TO NOTE TIME ZONES
These class times are for US Eastern Time.
You may want to have reading materials! You'll find the routines from Fan Dance and Classic Moves in the The Burlesque Handbook, as well as pastie-making instructions.
Preregistration is required for all NYSB classes. By paying to register you agree to comply with our payment, refund, and class transfer policies. No refunds for online classes in April unless we have to cancel.