Introduction to Burlesque: Flirting With Burlesque
Online with Jezebel Express, Edie Nightcrawler, and superstar guest instructors!
Every Thursday, 8.00-9.00 pm EST


Get ready to flirt, tease, and bump n grind with
VIRTUAL Flirting With Burlesque!

We will be offering Flirting With Burlesque at its normal time (8-9pm EST Thursday) through online platform Zoom for students who want to stay connected to the NYSB burlesque community during these social distancing.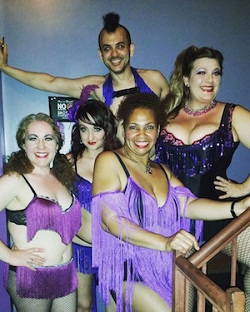 Choose your dates

With Edie Nightcrawler:


Students who register will be emailed a link to our class meeting within 24 hours of their registration (these emails are sent manually, so don't get nervous if you don't get one immediately!)
We will accept registrations until 7:30pm on the day of class, and any registrations that happen after that time will be applied to the following week's class.
PLEASE NOTE: The link to access the class will be sent to the PayPal email which you use to pay for class, unless you specify a different email in the email field during the checkout process.
We recommend that all students sign in to our meeting 5-10 minutes early to make connecting as easy and stress-free as possible. We can't wait to dance with you!



About Flirting with Burlesque
Beginners Welcome! This class has a focus on women's experience in their bodies, but all genders are welcome if they intend to participate fully and with respect for each other. No observers.
Learn sexy burlesque moves including bumps, grinds and shimmies! This class introduces the basic principles of burlesque movement in a fun, beginner-friendly environment. Our focus is on confidence, coordination, and feeling sexy in your body! Each class, we stretch, dance, and learn a section of a group burlesque routine.
You can register for a single class to get a taste, or sign up for the entire month's session to perfect a complete burlesque routine! (Please note: Students who wish to perform in the Flirting With Burlesque group routine at our Student Showcase must take at least 3 Flirting With Burlesque classes in the six weeks prior to the showcase before performing. )



Before you register please note the email address for all questions regarding this class is jezebelexpress@gmail.com.


Students Gush about FwB!
Student testimonials:
"Just started with a great new Flirting with Burlesque tonight and had an amazing time! Really looking forward to next week and the final performance! The women are all supportive and the amazing teachers make it really comfortable and Jezebel had us laughing all night! I am looking forward to going back. You also get a serious work out too with your core and thighs. 5 STARS!" - Miss G., Yelp
"Want an instant makeover? This class is the closest thing you'll get to an instant transformation. I've been feeling frumpy, frustrated at the stall in my weight loss efforts, so I did the Flirting With Burlesque class last night on a whim. I couldn't believe how sexy I felt, and how good I looked after following just a few simple suggestions. It was a comfortable class and I had so much fun." - Natalie W., Yelp
"So much fun! I just took the Flirting With Burlesque drop in class and it was so much fun! I'll definitely be coming back. You can take advantage of the student showcase that they have every month, or just go for fun. The routines aren't super difficult, so anyone can come in and join. I felt exhilarated and accomplished after just an hour long class, which was perfect." -Shelby A., Yelp
Dress Code
Wear whatever you like to wear to dance class. You can come in ballet gear, yoga gear, or corsets and high heels--whatever you like, as long as you're prepared to move!

• Wear close-fitting clothes that you can move in, as you would to take a dance or yoga class.
• If you like, bring heels as well as workout shoes!

This is not a series! You may take classes as often and whenever you would like to. However, class size is limited in order to ensure the quality of the class, so you must register in advance–NO DROP-INS. We limit the size of classes to ensure the quality of class experience. Advance registration is REQUIRED.




About Our Instructors
Edie Nightcrawler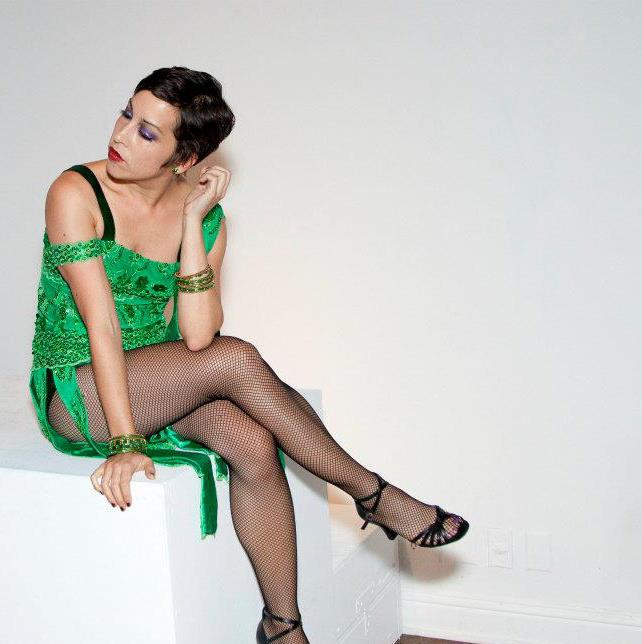 Edie Nightcrawler is a performance artist and choreographer who has had the honor of appearing on stages and in nightclubs as far-flung as Vienna, Las Vegas, The Whitney Museum and the Lower East Side. Inspired by Benny Hill, classical dance training, self taught voguers, and drag, Edie is thrilled to share her love of dance with students at NYSB. We will break down and de-mystify some fun and sexy dance moves, while conditioning our brains and bodies a bit, and practicing some theatrical make-believe.

Jezebel Express

Jezebel Express by Don Spiro.


"My focus is on burlesque moves that make you look great (no matter what size or shape you are!) You don't need years of dance training to look super sexy... you just need to know how to work what you've got. I teach easy-to-remember steps and tricks that will give you extra va-voom onstage or in the bedroom. The class will end with a short dance routine suitable for beginners, so wear clothes to move in. This class can be taken barefoot, in high heels, or in sneakers."


The calendar below is constantly being updated.