Scroll all the way through this page for multiple class listings, including Floorplay and Healing Through Seduction.
FLOORPLAY!
With Hartless Malone and Perle Noire!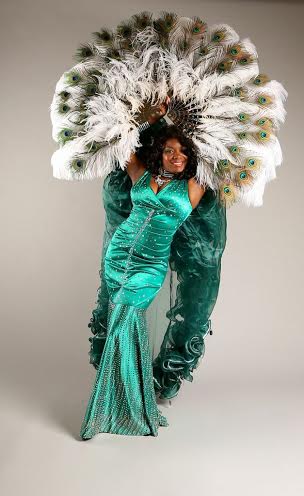 Classes will be online on Zoom.
FLOORPLAY!
With Hartless Malone and Perle Noire
September 19, 26, October 3, 10, 17, 24, 1-3 pm EST.
Time Zone Converter
$15 per workshop, discounts with package purchases -- see in dropdown below.

Floorplay is a workshop series dedicated to the art of sensual and seductive floorwork. You can take classes individually or get a discount when you sign up for all. This class is a unique combination of Liquid Motion® and Perle Noire's Floorwork Seduction.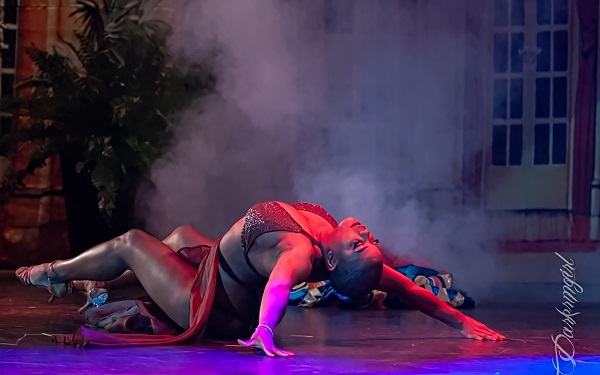 Part One - Liquid Motion®
Liquid Motion® is a method and style of dance and movement education that is brought to the general public through safe, fun, and educational classes and certification trainings worldwide. Learn how to move sensually and intentionally through conditioning exercises, basic dance theory and movement exploration. Hartless Malone will guide you through a series of foundational and transitional floorwork movements that can be incorporated into any existing or new choreography.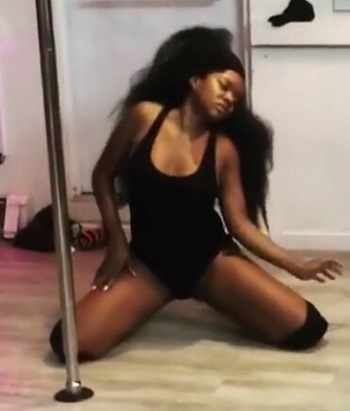 Part Two - Floorwork Seduction
Floorwork is hot hot hot! Learn about it from a master in a series where each class builds on students' individual strengths. In addition to thrilling floorwork moves, the series will include Perle Noire's signature techniques for floorwork, lowering to the ground and rising up smoothly, and how to seduce in any position. Each student will discover their individual strengths as they work to develop their own signature choreography.

The class curriculum:
Warm up
Liquid Motion® conditioning exercises
Liquid Motion® foundational floorwork, across the floor, and transitional movements
Freestyle sequence of Liquid Motion® moves
Floor dance routine
Sensual combination
Cool down

*Students should wear clothes that make them feel beautiful, sexy and comfortable. Knee pads are recommended to protect your knees. A yoga mat is suggested for warm up. Heels are encouraged but not required. Have a pen and paper available for notes.


About your instructors: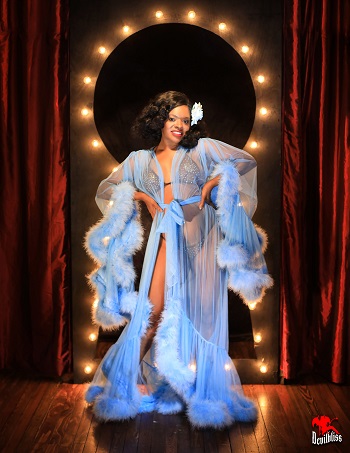 Hartless Malone is a certified fitness instructor with licenses to teach Liquid Motion® and Zumba. She was introduced to Liquid Motion® at a Black Girls Pole event. She loves teaching students how to move intentionally, connect the mind to the body and have fun! She's also a burlesque performer, who has trained with Perle Noire and performed with Perlesque and the House of Noire. She appears in Chocolate Cheesecake 2: A Second Serving of Modern Black Pin-ups and the 2019 Valentine's Day Edition of Retro Lovely.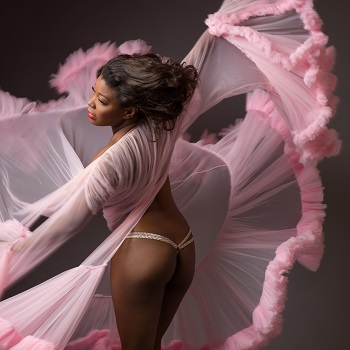 Perle Noire's unique and dynamic style has earned her a spot on Dita Von Teese's Strip Strip Hooray Tour and numerous awards from the Burlesque Hall of Fame Miss Exotic World Competition which include, Best Debut Performer (2008), 2nd Runner-Up Overall Performance (2009) and Most Dazzling Performer (2012). Perle was honored yet again by performing her signature moves at the prestigious, Sydney Opera House with the 5-star production, Velvet. With a combination of glamour, seductive choreography, healing energy, and stage presence, she is the most celebrated black woman in burlesque since Josephine Baker. She is the producer of the groundbreaking Noire Pageant and the Queen Mother of Burlesque!
Healing through Seduction With Creator and Instructor Perle Noire
Dates: October 5, 7, 19, 21, 26, 28; 7pm-8:30 EST
The Healing through Seduction series s a provocative guide to seducing your reflection without regrets or guilt. The series will include affirmations, burlesque-inspired movement, energy work, and step-by-step directions to healing rituals. I call my techniques: mirror on the wall, connect to your audience, stomp your ghosts with each strut, seduce your reflection, and I'm a beautiful imperfection. It's time to change your relationship with your spirit and connect with your body and resilience!
What will students learn?
Join Perle on a journey of healing and learning to love yourself through her emotional and empowering series. During Healing through Seduction, Perle will provide a safe space for students to embrace their flaws and beauty. Experience healing through movement and seduction of your reflection and senses. The workshop will cover the fundamental basics of seduction by connecting to your five senses; burlesque-inspired movement, personalized affirmations, journaling, and meditative touch.
Students should bring a notepad, pen, and clothes comfortable enough to dance in. You may also wear a glamorous or sensual ensemble if you're comfortable! Please note you may keep your camera off or on during each session. Your comfort is the number one priority.
*Participants will receive their registration link 24-48 hours before each session.
Prices:
$15 for one class * $40 three class package * $ 80 six class package

Follow The Noire Pageant on Instagram to learn more about Perle Noire's new talk show, with the first episode featuring New York's pioneer of neo-burlesque, Fem Appeal!
Check out the first episode!
More School of Burlesque Classes
The calendar below is in the process of being updated.