Empowering Seduction
With Perle Noire!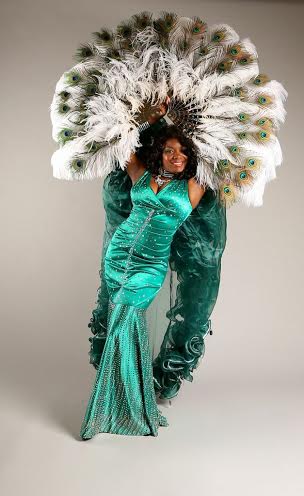 October 26 , 2:30-4pm $30
Playwrights Horizons Studios, 440 Lafayette, 10003
Third Floor, Whitebox Studio

Empowering Seduction
Calling all of my dancers in burlesque! Are you ready to flirt with classic burlesque moves and channel your inner diva? Sign up for Empowering Seduction today!
Empowering Seduction is a fast-paced dance class for intermediate and advanced burlesque dancers.
During this class, Perle will teach a neo-burlesque dance combination, fused with high kicks, drama, and a lot of sass. It's all about the attitude and self-love. Dance to the sounds of R&B queens in this high energy, 90-minute dance class. Use button below to register. Prepayment is required.
Stay tuned for Perle's House of Noire Workshop in November!
PAST CLASSES
The classes listed below have already taken place and are not currently available, but you can let Perle know if you'd like her to repeat or offer something similar!
Saturdays, August 10, 17, 24, 31 2019 4-6 pm $240
440 Lafayette St, Manhattan, Fourth Floor, Studio 4D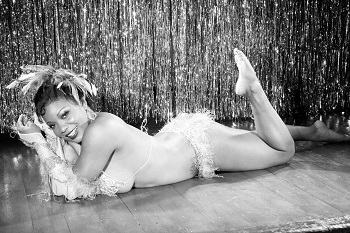 Floorwork Seduction
Floorwork is hot hot hot! Learn about it from a master in a series where each class builds on students' individual strengths over the course of three weeks. In addition to thrilling floorwork moves, the series will include warm up techniques for floorwork, lowering to the ground and rising up smoothly, and how to seduce in any position. Each student will discover their individual strengths as they work to develop their own signature choreography. A short piece Perle's choreography will be repeated at the end of each class so that students can memorize it and have the opportunity to perform it in show. All levels welcome, though students will be challenged as well as nurtured.
The class curriculum:
Warm up
Floor dance routine
Sensual combination
Cool down
*Students should bring clothes that make them feel beautiful, sexy, or both. *Students should also bring clothes to stretch in.
Heels are encouraged, but not required.
Makeup is encouraged, but not required.
Paper and pen for notes or questions.

About the House of Noire:
International burlesque sensation Perle Noire unveils her latest venture: a high-end transformative dance company inspired by the art of burlesque. Joining Perle on this journey are her gems: Bizzy LeBois, Pearls Daily, Taradise, and Tutu Toussaint.
The House of Noire is an award-winning ensemble that specializes in thought-provoking burlesque choreography and
opulent artistic expression. Noire offers striptease and non-striptease performances for corporate events, art exhibitions, casinos, dance workshops, festivals, and private events. Our mission is to showcase elegance, artistry, and healing power through burlesque and artistic expression. We are passionate about preserving the art of striptease, transformational performance art, burlesque education, and high-end glamour.

Award List:
Best Ensemble at The Burlesque Hall of Fame
Miss Coney Island- Pearls Daily
Miss New Jersey Burlesque- Taradise
Mama's Choice at the Great Southern Exposure- Tutu Toussaint
The Original Queen of Burlesque- Perle Noire
Best Debut at The Burlesque Hall of Fame- Perle Noire
Most Dazzling Dancer at The Burlesque Hall of Fame- Perle Noire

The Noire Experience is a 4-hour workshop with The House of Noire. This intensive is for burlesque lovers who have a passion for the art of striptease. The intensive will focus on technique, artistry, musicality, movement, and connection with the audience by embracing your beautiful imperfections. The class will offer 3 workshops in 4 hours. The fundamentals will include fan dancing, floor work, and the art connection during a striptease performance.
YOUR BODY IS YOUR STAGE PROP- July 15, August 5
3.30-5.00 Studio 4C
* NEW CHOREOGRAPHY EACH SESSION**
Explore the power of musicality, artistry, and creative choreography to deliver a powerful, captivating performance without stage props. Learn how to use your body as a prop by creating a beautiful story with your garment, your body, and your choreography. This class is perfect for anyone interested in expanding their dance vocabulary.
May 15, 22, and 29
Seduce Your Reflection Floorwork Series with Perle Noire

440 Lafayette St, 3rd Floor, Whitebox Studio
6-7:30 pm, $25 each

Have you ever wanted to incorporate floor work into your burlesque routine, or for your lover at home? Now is your chance to learn from a master of seduction! Students will learn a choreographed floor routine and variations of smooth transitions on and off the floor. You will also learn Perle's healing and empowerment techniques. Please bring a yoga mat, or wear knee pads to protect your knees.
Please email Perle Noire if you have any questions at blackpearlbookings@gmail.com.
PERLESQUE- BURLESQUE INSPIRED JAZZ AND A CELEBRATION OF STRIPTEASE
Perle Noire is known for her energetic performances, flawless dance moves, and exuberant personality that leaps off the stage almost as high as one of her trademark jumps. Have you ever wanted to learn how to incorporate this dynamic style into your performances?
*NEW CHOREOGRAPHY EACH WEEK*
$25 each week
Please wear: Heels; Dance Shoes; Dance Slippers
Comfortable attire, such as a leotard

Dates: June 10, June 24
Time: 3:30-5pm in Studio 4C
During each class, students will learn fierce walks, hip vibrations, and seductive choreography that will all come together to help create vivacious and captivating burlesque performances. Both novices and seasoned performers are encouraged to attend.
The class format will include the following:
•Warm up
•Stretching
•Burlesque inspired choreography
•Cool down

Healing Through Seduction
July 7, 2018, 4-6 pm $69
440 Lafayette, Fourth Floor, Studio 4D

Join Perle on a journey of healing and learning to love yourself through her emotional and empowering course. During the Healing through Seduction course, she will provide a safe space for students to truly embrace themselves, flaws and all.
This life-changing experience will enable you to connect with your power, resilience, spirit and feminine energy. You cannot expect to find a healthy and loving personal connection with your reflection, business partnership or intimate relationship until you establish and celebrate your standards unapologetically. How do you treat your temple? How do you speak to your body, your gifts, and your mind? Are you kind to yourself? Healing through Seduction will help you discover the most important type of love: self-love. Are you ready to fall in love with your spirit and celebrate your powerful light? Healing through Seduction is the course for you!
The workshop is a combination of coaching, personalized affirmations, positive mirror work, connection exercises, journaling, healing rituals, and burlesque-inspired movement classes to help you reclaim your power, celebrate your feminine energy, and evoke the seductress within.
***NO DANCE EXPERIENCE NECESSARY***
The Healing Through Seduction workshop is a provocative guide to seducing your reflection without regrets or guilt while healing and moving past self-doubt or trauma. The workshop will include affirmations and step-by-step guides to healing rituals. Techniques include: mirror on the wall, connect with your audience, stomp your ghosts with each strut, seduce your reflection, and I'm a beautiful imperfection. It's time to change your relationship with your spirit and connect with your body, and resilience!
Bring a journal and an open mind. You will also have the option to join the Healing through Seduction private Facebook Group page for Q&A and support.
Your Body Is Your Stage Prop * INTERMEDIATE/ADVANCED*
* NEW CHOREOGRAPHY EACH WEEK** Explore the power of musicality, artistry, and creative choreography to deliver a powerful, captivating performance without stage props. Learn how to use your body as a prop by creating a beautiful story with your garment, your body, and your choreography. This class is perfect for anyone interested in expanding their dance vocabulary.
JULY 10
STUDIO 4A
4-5:30 pm


About Perle Noire: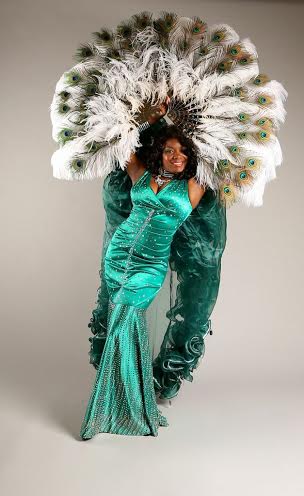 Perle Noire's unique and dynamic style has earned her a spot on Dita Von Teese's Strip Strip Hooray Tour and numerous awards from the Burlesque Hall of Fame Miss Exotic World Competition which include, Best Debut Performer (2008), 2nd Runner-Up Overall Performance (2009) and Most Dazzling Performer (2012). Perle was honored yet again by performing her signature moves at the prestigious, Sydney Opera House with the 5-star production, Velvet. With a combination of glamour, seductive choreography, healing energy, and stage presence, she is the most celebrated black woman in burlesque since Josephine Baker. She is, the Queen Mother of Burlesque!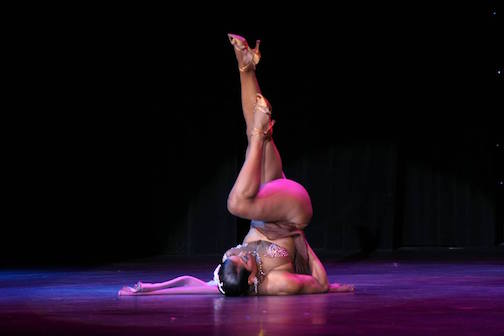 More School of Burlesque Classes
The calendar below is in the process of being updated.