Roaring 20's Workout!
with Helen Pontani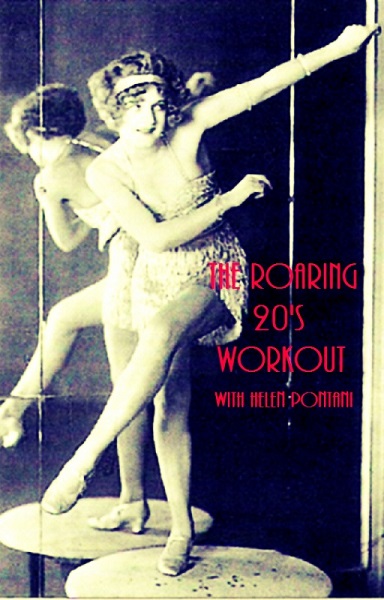 January 17, 2015
1–2PM

440 Lafayette Street, NYC
Studio 4D
Directions
*Please come to directly to the studio for class. There is no receptionist other than the instructor.
*
Registration is limited. Sign up now! $17
Preregistration required for all NYSB classes. By paying to register you agree to comply with our payment, refund, and class transfer policies.
Roaring 20's Dance Workout!
This all new roaring-20's style workout class will make you sweat! If you've ever wanted to get fit, learn the Charleston, and move like a fabulous flapper this is the class for you!
Featuring:
•A stretch and strengthen warmup based on Yoga and Pilates
•Charleston dance steps breakdowns
•High energy and high impact dance aerobic workout using moves and upbeat electro swing music influenced by the 1920's
This class is for all levels.
What to Wear
This is a fun class and you can totally dress up—but beware: You will sweat!
Instructor will wear sneakers or some sort of work out shoe, but the rest of her will be 20s stylin'. Feel free to express yourself in your gear! Just make sure you are comfortable, and you can move.
About Helen Pontani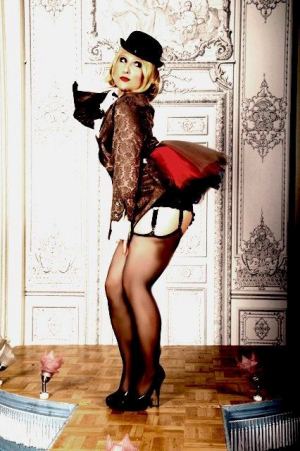 Helen Pontani
After making her way to the Big Apple to fulfill her dreams of studying at the Alvin Ailey School of Dance and performing in modern dance companies, Helen Pontani decided it was time for false eyelashes and rhinestones. The World Famous Pontani Sisters was born. Since its inception, the trio of temptresses has changed the face of burlesque as we know it. Helen has dazzled audiences from the gritty big top of Coney Island to the glittering lights of Hollywood, known as the tapping tornado in a two year run in the off Broadway show This is Burlesque, dozens of national and international tours while making frequent appearances on Late Night with Conan O'Brien, Gossip Girl, Queer Eye, MTV, and VH1 among others. Appearing in show stopping performances that have earned critical acclaim from the Times, Post, Daily News, Village Voice, and Time Out magazine. The Pontani Sisters also released two dvd's Go Go Robics I and II which are for sale on Amazon. Helen has become a tap dance sensation in the world of burlesque. With her flirtatious tapping, dancing, fabulous show girl costumes and flapper girl moves! dripping in rhinestones and feathers. She is sure to bedazzle you!
Helen Pontani in action
More School of Burlesque Classes
The calendar below is in the process of being updated.