Act Development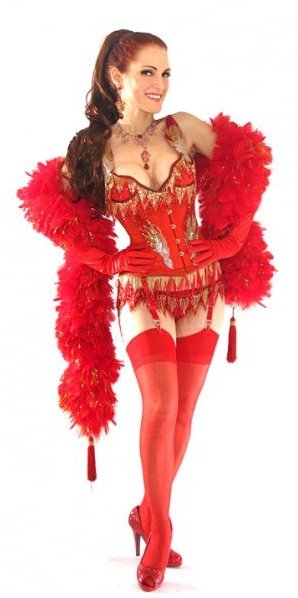 In 2021:

Act Development Online!
4-6 pm EST Sundays January 10, 17, 24, and 31, with an online Showcase on February 7 at 6 pm EST.
LIMITED REGISTRATION!
10 students only.
Join Jo Weldon, author of The Burlesque Handbook, as she takes students though every element of creating a solo burlesque routine, from choosing music to putting together a costume to interacting with a live audience onstage or through video. Each participant will also receive individual attention and guidance. Students will have the option of performing their routine live in an online student showcase!

You'll receive support and expert feedback throughout. The series includes valuable tips, original articles, worksheets, a handbook on getting gigs, and more to help you make the most of the series.
During the live online series you will also have access to a library of pre-recorded classes that include everything from how to choose a stage name to burlesque history to how to build stage confidence! You'll be able to choose up to 5 from the list to watch on your own time.
View the list of available videos, which is growing all the time.
What to expect:
Week One: How burlesque performers choose music, assemble costuming, and decide on a theme. We'll discuss and hone your ideas, and help you come up with your idea if you don't have one yet.
Week Two: Choreography and narrative development, with musical exercises. Plus, more discussion of your ideas and problem solving.
Week Three: Entrance and exit: making sure your number works from beginning to end.
Week Four: Undress rehearsal: run your number and receive supportive feedback for finishing up.
Week Five: Perform your routine Live! Student are each permitted to invite up to six friends to attend the showcase.
$119 for the entire package!



Related classes:

In the Act Development series above, you are helped to develop your own routine and guided through your own creative process, and have the option to perform your routine with your classmates in the scheduled showcase at the conclusion of the series. In the series below, you learn techniques, but your routine is not workshopped and your ideas are not discussed, and there are no showcases. These are excellent classes to take before or with the Act Development series, but they are not required.

In December 2020, Jo Weldon is teaching Performance Fundamentals, in which she discusses the principles and elements of creating a burlesque routine, without you working on one of your own. This is a good headstart for Act Development.
More Information

In January 2021, Jo Weldon is teaching Essential Burlesque, in which she focuses on one feature of burlesque movement for each of four sessions. This includes Striptease, Chair Dance, Fan Dance, and Classic moves With Tassel Twirling.
More Information




Social Media:
Instagram: @nyschoolofburlesque
Facebook: New York School of Burlesque



Jo Weldon
Jo Weldon, aka Jo Boobs, is a pioneer in the neo-burlesque movement, and has been voted one of the Top 10 burlesque performers four years in a row in 21st Century Burlesque's annual international poll. She has been the Headmistress of the The New York School of Burlesque since 2004. She is a believer in burlesque as a means to introduce women who are shy about their bodies to enjoy the power of playful and/or confrontational exhibitionism, as well as creativity and self-expression through self-initiated theatrical performance. She has published numerous articles on burlesque, striptease, stripping, and sex work in general in magazines, newspapers, and anthologies since 1994. She is the author of "The Burlesque Handbook" (Harper Collins), the first book ever published on how to create burlesque routines, with a foreword by Margaret Cho, and has produced several acclaimed video programs for burlesque beginners with World Dance New York (http://worlddancenewyork.com/).





Jo Weldon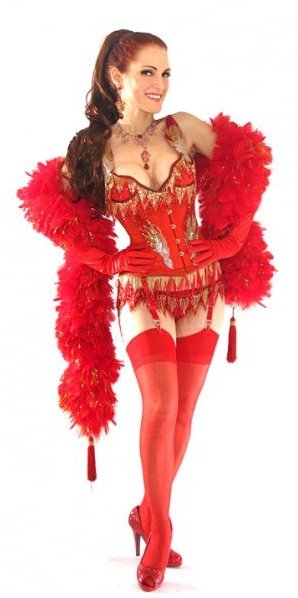 See Jo teaching in Milan in the video below!


More School of Burlesque Classes

The calendar below is constantly being updated.