As part of our expanding program at NYSB, we will be presenting multi-class days with celebrated instructors!
Two Classes with
Michelle L'Amour!
Dress Code
About Michelle L'Amour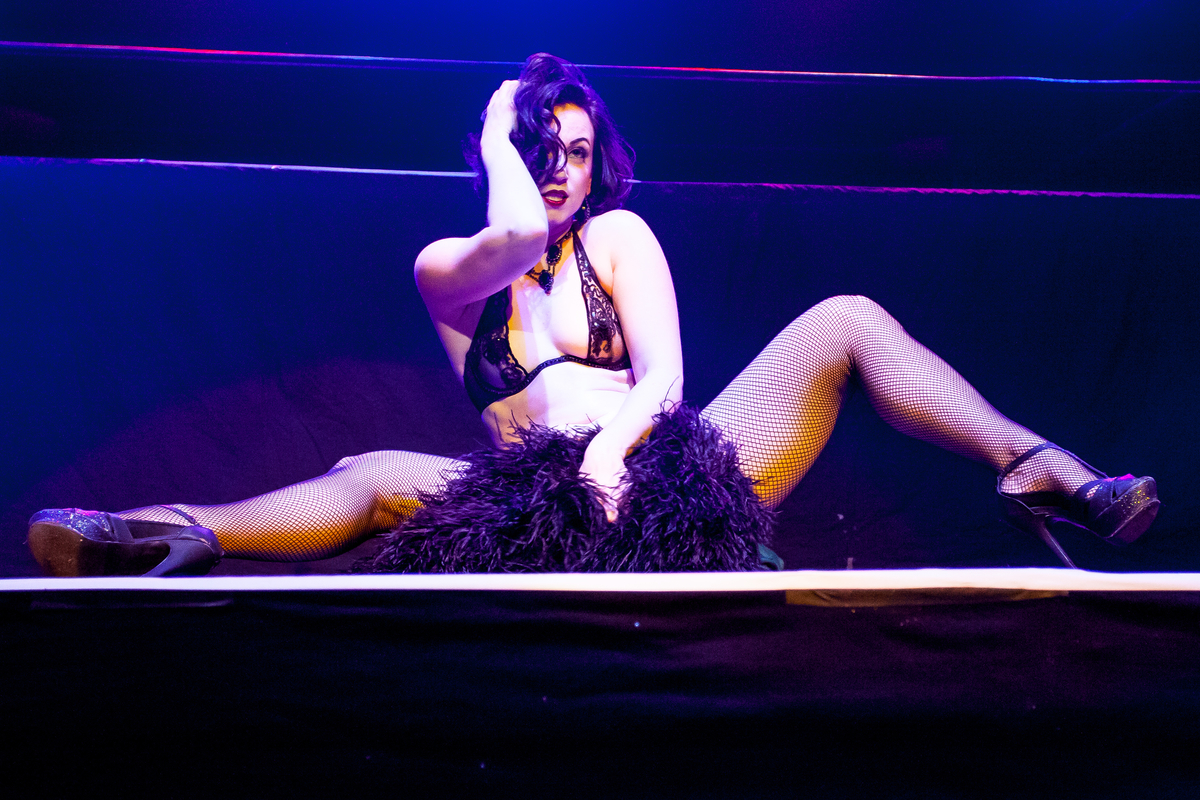 July 26, 2014
Preregistration required
440 Lafayette, fourth Floor, Studios 4E and 4D

Tease Technique 3-4 pm, Studio 4E
Brush up on your teasing skills and master the art of transitions, walks, bumps, grinds and shimmies. This class will include a full burlesque warm up and technical combinations across the floor. Wear comfortable clothing and bring your dance heels.

Stripping Behind the Fans 4.15-5.30 pm, Studio 4D
Fan dancing is one thing, but stripping while holding fans is another! We will learn to switch grips quickly and how best to frame your body while removing articles of clothing while holding fans. Please bring a pair of fans, gloves and a bra.
Click below to register. Be sure to check out our payment, transfer, and cancellation policies before registering.
Dress Code
•Class-specific dress code listed in the class descriptions above
•Please bring 2 pairs of heels if you like
•Wear comfortable clothing as you usually would for an exercise or dance class
About Michelle L'Amour
"Whole Lotta L'amour" featuring Michelle L'amour from franky vivid on Vimeo.
Back by popular demand! A dancer's dancer and an erotic genius onstgae, Michelle L'Amour, Miss Exotic World 2005, has appeared multiple times on America's Got Talent, performs all over the world, and runs the fabulous Studio L'Amour in Chicago. She is recognized as one of Burlesque's premier dance masters, and is known for her brilliant choreography as well as her imaginative use of classic props and her devastating stage presence.
Michelle will be teaching a boa technique class and a floor work class.
Voted one of the TOP 10 Burlesque Entertainers in the world every year by 21stcenturyburlesque.com readers!
The calendar below is in the process of being updated.