The New York School of Burlesque has been producing workshops and articles related to the business of burlesque for over ten years. We aim to help make burlesque more sustainably professional as well as more outrageously creative.
If you would like to suggest a class email headmistressatschoolofburlesquedotcom.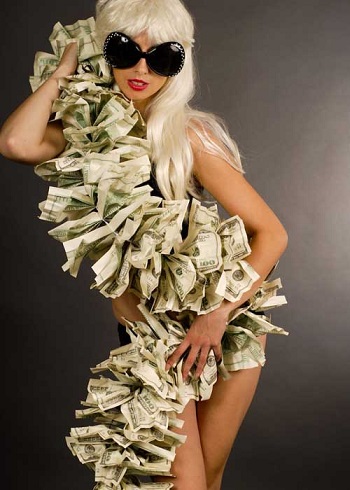 Saturday, February 10, 4-5.30 pm
440 Lafayette Street, NYC Studio 4D (Fourth Floor) *
Please come directly to the studio; there is no receptionist.
*
Directions
Taxes for Independent Contractors
A Guide for Performers and Other Freelancers

This class is FREE, but preregistration is required in order to ensure we have the right size room for the workshop. Send an email to headmistressatschoolofburlesquedotcom with the words "Tax Workshop" in the subject line of your email, and your name, stage or legal as you prefer, in the body of the email. That's it! You're in.
Not sure how to handle your taxes without a W-2? No worries. Dmitriy Goykhman, who has worked with many performers, entrepreneurs, and artists, loves helping creatives achieve their dreams while keeping their finances in order, and he understands your business. You'll learn which records to keep, what you can and cannot deduct, and which forms to use, among many other topics relevant to your career and lifestyle. There's a lot of misinformation about taxes floating around on the internet and in the dressing room, and we want to save you the inconvenience of making a mistake with the IRS. Bring your questions. Financial order and peace of mind can be yours!
We love serving the community of performers and artists in New York City and we are happy to sponsor this class. Dmitriy is donating his services. We do not intend to profit. If you would like to contribute toward the cost of producing this community class, you can use the following button, which allows payments only up to the amount of our costs:
About Dmitriy:
Dmitriy graduated from Pace University cum laude with a Bachelors of Business Administration in Accounting. Following his graduation, he passed all four parts of the Unified CPA exam within two months of eligibility. Having received offers for employment from three of the top four public accounting firms, Dmitriy ultimately selected Ernst & Young to begin his tax career.
In February of 2009, Dmitriy opened Dmitriy Goykhman, CPA PC, a certified public accounting and consulting firm specializing in all aspects of tax accounting and consulting for small and medium-sized businesses, as well as sole proprietors. In the short time the corporation has been active; it has grown to include two locations, one in Manhattan and another in Williamsburg, Brooklyn with a total staff of seven professionals.
Dmitriy Goykhman is a licensed Certified Public Accountant in the State of New York, an active member of the American Institute of Certified Public Accountants, as well as the New York State Society of Certified Public Accountants. In his spare time he also acts as Treasurer for several Non-Profit organizations.
PAST CLASSES. PLEASE STAY ON OUR EMAIL LIST TO BE NOTIFIED WHEN THESE CLASSES ARE OFFERED AGAIN.
May 20, 2017: Two Business of Burlesque Classes!
Producing Burlesque with Calamity Chang
Making Money on Social Media with Stella Chuu
Preregistration required for all NYSB classes. By paying to register you agree to comply with our payment, refund, and class transfer policies.
Click "Add to Cart" to register for classes: Producing Burlesque 1-3 PM $30: Social Media For Burlesque and Other Money Makers 4-530 PM $50: LOCATION AND OTHER DETAILS BELOW
Producing Burlesque
With Calamity Chang
About This Class • About the Teachers • Driver's Seat


Saturday, May 20, 2017
1-3 PM
440 Lafayette Street, NYC
Studio 3d Third Floor *Please come straight to the studio; there is no receptionist.*
Directions
$30
Preregistration is required for all NYSB classes. By paying to register you agree to comply with our payment, refund, and class transfer policies.
Please email schoolofburlesqueatgmaildotcom with questions.
Please note, this class is NOT suitable if you have no experience whatsoever in the burlesque scene.*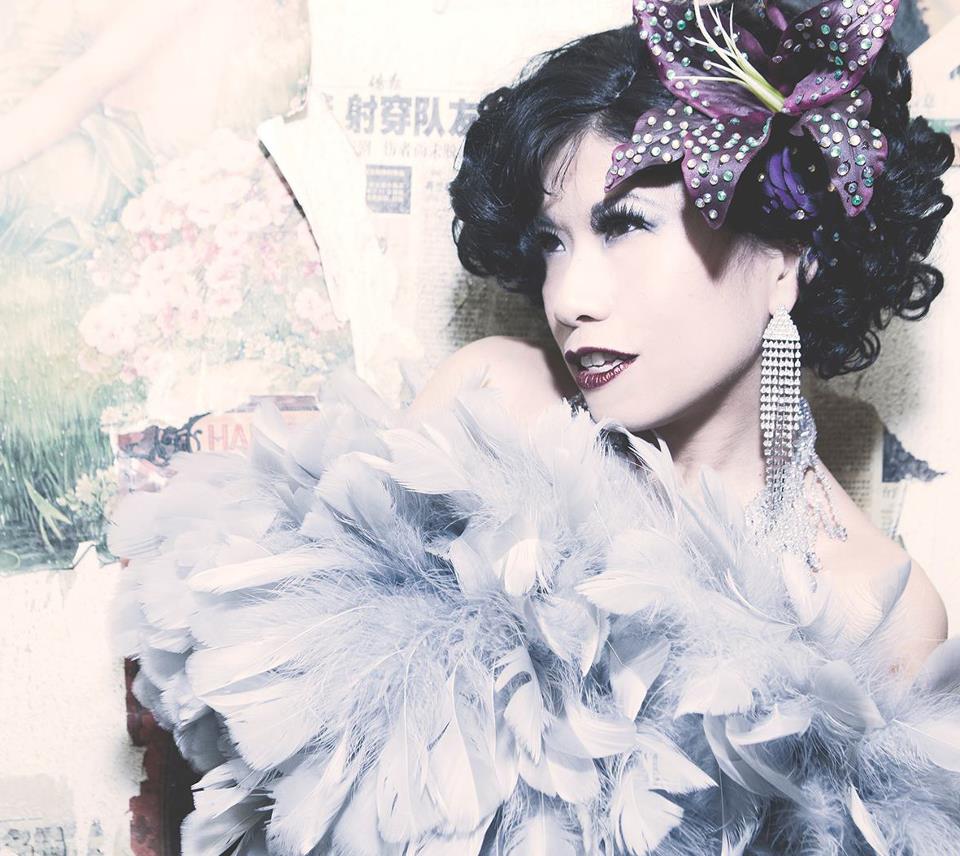 About This Class
This class has been developed for the performer who is interested in producing a burlesque show of her own. From the beginning of how to approach a venue to your show's opening night, this class will help you address topics such as Negotiation Strategy, Sell Yourself & Your Show, and Common Producer Obstacles. This class is presented from the perspective of Calamity's own personal experiences of having produced several shows and is not meant to be taken as the only way to produce a show. There is no one way. But this is a professional and effective way to achieve production success. Because we believe that the more teachers you have, the better you can discover what works for you, Calamity invites other producers to participate!
*Previous producing experience is not required. Some performance experience is recommended.
About Your Teacher
Calamity Chang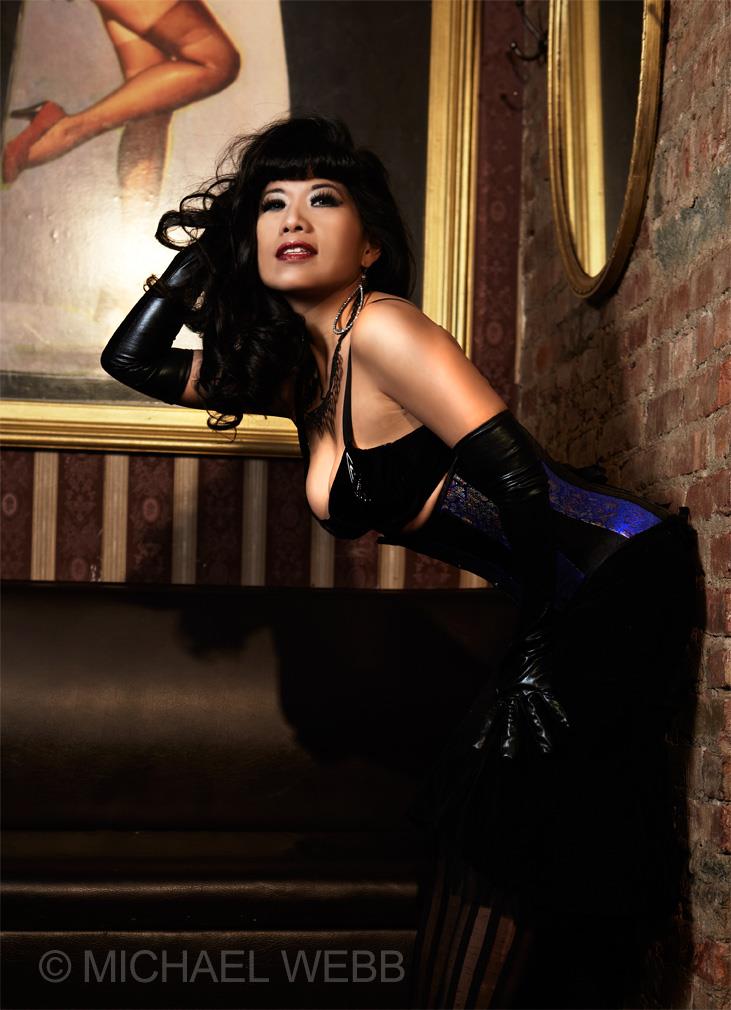 Calamity Chang by Michael Webb
Calamity Chang
is an international touring performer, as well as an experienced NYC burlesque producer who is responsible for over a dozen shows a month-- and they are always packed! She also gets great press and fantastic opportunities for private gigs and other events. Learn from someone who gets what she wants!

Make Money with Social Media
Instructor: Stella Chuu, International Master of Media
Saturday, May 20, 4-530 pm $50
440 Lafayette Street, NYC Studio 4D Fourth Floor
*Please come directly to the studio; there is no receptionist.
*
Directions
Preregistration required for all NYSB classes. By paying to register you agree to comply with our payment, refund, and class transfer policies.
Click "Add to Cart" to register for class:
Stella Chuu is a cosplayer from New York and Los Angeles. She makes brilliantly detailed costumes, travels to conventions around the world, and works to promote geek culture. She loves to share the joy of DIY in costume construction. Most notable are her Devil Homura, Imp Mercy, and Master Yi cosplays. Her creative and quirky personality has led her to be featured on Kotaku, Nerdist, Mashable, Tech Insider and more.
Want to get likes, accrue followers, and MAKE MONEY on social media? Let Stella show you how! She has over 700,000 likes on her Facebook fanpage and over 260 paying patrons on Patreon and she's been teaching other online personalities how to make the most of their accounts. Formerly available only online, this is her first in-person workshop on social media in NYC!
PAST CLASS

Taking Control of Time and Space:
Organization for Showgirls, Superstars, and Other Hapless Mortals
with Dolly Debutante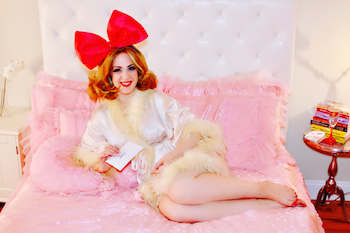 Whether it's your inbox or your closet that's out of control, master organizer Dolly Debutante will help you find your emails, your favorite underwear, and your peace of mind. This workshop combines two forms of organization to help you achieve maximum serenity.
What to bring: a notebook and a pen, if you can find one.

Saturday, April 22, 4-6 pm $25
440 Lafayette Street, NYC Studio 3F *
Please come directly to the studio; there is no receptionist.
*
Directions
Preregistration required for all NYSB classes. By paying to register you agree to comply with our payment, refund, and class transfer policies.
Click "Add to Cart" to register for class:
Part 1: Business Organization
Are you constantly forgetting to send your music on time? Does opening your email give you anxiety? Do you miss out on bookings because the requests from producers got lost amongst your inbox clutter? Then this is the class for you. Drawing on nearly 15 years of administrative assistant experience, Dolly Debutante currently works as a freelance office manager for her fellow artists & small businesses. Learn her tried and true tips and tricks for keeping your email organized so that you can be the best business-minded performer you can be.
Learning Objectives

Class participants will leave knowing:
- Tips & tools to reduce email clutter
- How to prioritize responding on time
- Skills on keeping email inbox organized
- How to use email to practice professionalism & maximize bookings
"As someone who detests being on the computer (except Dlisted, there's always time for that), I'm always loathe to deal with emails... That's when Peekaboo Pointe suggested I call up Dolly! "She is gonna make your life a lot better, trust me" is what Peekie said to me. And, did she ever! In a short time Dolly Debutante hauled out all my inbox garbage, arranged things neatly in folders so they were easy to find, tracked down important financial emails and, overall, took a load of stress off my shoulders. Perhaps for some people this is merely a task that is inconvenient at best, but for some of us it all becomes unmanageable and overwhelming. Just one more thing to deal with in an already too-busy schedule! When she was done, I was so happy I found myself handing over gifts, as well as cash: "Girrrrl, take this vintage nightie, have these feather fans!!" There's an art to organization and Dolly is an incredible artist."
--Gal Friday: technological hot mess, only trusts paper calendars.
Part Two: Closet and Costume Organization
Dealing with a recent life change like a new job, move, or breakup? Or maybe you simply have too much stuff and don't know where to start? Let Dolly guide you through what to keep, what to toss, and what to do with it all once you decide.
Learning Objectives:
Class participants will leave with confidence, knowing:
- How to decide what to keep & what to toss - The emotional benefits of decluttering and letting go - How to make a place for everything
"Dolly's closet cleaning services are incredible because of her positive energy and focus. She had me make smart decisions quickly by helping me recognize what I value most and that letting go is easy and important. I cannot recommend her highly enough and I can't wait to bring her back in to do my costume closet next."-Boo Bess
"What do you do when you've decided to move after being in the same home for 10 years? You hire Dolly! The daunting task of going through 10 years worth of stuff will paralyze even the most ambitious organizer... and that's where Dolly comes in. Not only does she offer the physical support you need to purge belongings (dealing with the dust bunnies and all), but what's more important and invaluable is the emotional support she offers. She helped me organize the items I wanted to keep, and was instrumental in making my move as smooth as possible!"-Varla Velour
"My closet was transformed in just a few hours! I now know that anything I pull out of my closet is something I love that fits me perfectly. I even got some cash back by selling some things on Ebay. I highly recommend having Dolly re-vamp your closet!"-Nina La Voix





The Business of Burlesque reflects The New York School of Burlesque's commitment to help performers not only create art and entertainment, but to get it onstage. We also intend to help improve the world's view of burlesque with professionalism and the resources performers need to create high-quality routines.
We have provided classes on getting booked, producing shows, taxes for performers, and more. If there is a business class you would like to teach or take, please let us know at headmistress@schoolofburlesque.com. The calendar below is constantly being updated.