Classes for The Noire Pageant
The New York School of Burlesque is honored to host workshops for the inaugural
Noire Pageant!
Join us on March 13-15 for historical events to celebrate performers of color, glamour, and the art of burlesque! This is an international pageant dedicated to showcasing POC burlesque performers. The Noire Pageant is a showcase featuring world-renowned burlesque headliners and dazzling performances from a bevy of earthly delights. Enjoy a new show each night as we celebrate striptease artists, the art of drag, and a crowning ceremony to select our new king and queen of burlesque! Join us as we present elegant seduction, history, libations, and performances that will leave you speechless!
Pageant Details and Additional Workshops with Perle Noire and Poison Ivory
This page lists multiple classes in multiple locations; scroll to see them all.
Prepayment for classes is required.
Address all questions to izohnny@gmail.com
Due to studio closures and health concerns during the COVID-19 pandemic, The New York School of Burlesque will not be holding classes during the rest of the month of March.
Keep well, and take care of you and yours!

The New York School of Burlesque is sponsoring the Noire Pageant workshops, but we are not processing payments or emails related to them and are not in control of what gets kept or cancelled with regard to those workshops. However, all classes scheduled to take place at Playwrights Horizons studios at 440 Lafayette are relocated or cancelled. If you have sent a payment for a class, please look at your payment emails and look for the email address of your respective instructor and contact them directly.
Saturday, March 14. See individual workshops below for times and locations.
THE RADICAL ART OF BURLESQUE
with Tutu Toussaint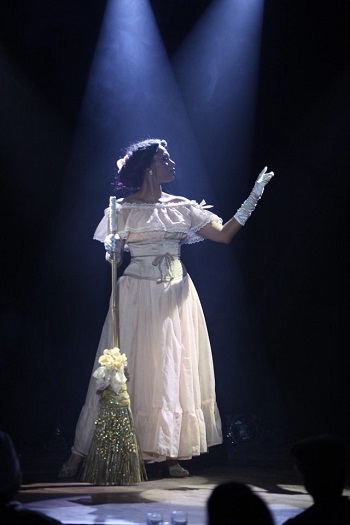 2-330 pm
Playwrights Horizons Downtown Studios, 440 Lafayette St, Manhattan, NY 10003: THIRD FLOOR, Whitebox Studio
This is a political burlesque class with a focus on unearthing and honoring the feminine energies suppressed and broken down by centuries of oppression by patriarchal societies.
Throughout its history, burlesque has been utilized by women of color to find their voice and share their stories on their own terms. During this movement based class, we will reflect on moments of unrest and explore release practices with our bodies through sensual movement.
Tutu offers an experience to provide story telling in a positive space where artists can explore, cast away self-criticism, tap into the divine, and nourish self-confidence while celebrating their sensuality.
Attendees are encouraged to wear something to class that makes them feel comfortable, sexy and/or powerful.
*Heels encouraged*
More Details and Registration
HOLDING SPACE w/ Johnny Nuriel: ALL LEVELS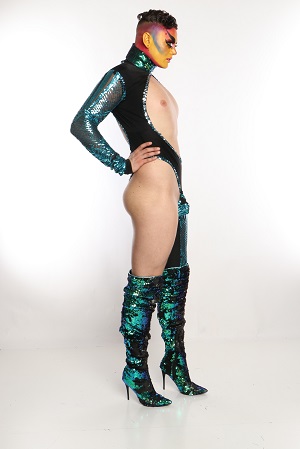 Photo c. Hypnox
12-2 pm
Playwrights Horizons Downtown Studios, 440 Lafayette St, Manhattan, NY 10003: THIRD FLOOR, Whitebox Studio
Holding space is an essential element in the performing arts and Burlesque. How does one person successfully command an entire audience? fill an entire stage? Some of the simplest and smallest movements can often be the most effective. This ALL LEVELS class will explore posture, intention, musicality, and eye contact. Participants will focus on specific techniques geared towards enrapturing and holding the attention of your audience through the use of Holding Space.
Topics include stage presence, eye contact, and energetic exchange!
Register by clicking on the PayPal button below.

Johnny Nuriel is a renowned Performer who is best known for his captivating stage presence. Johnny is skilled in a wide variety of the burlesque/circus/and drag arts. As a teacher and mentor, Johnny encourages students to find their inner strength and power and channel it through their performance. He has been a featured presenter at BurlyCon for the past two years. He, along with his partner, Isaiah Esquire, continues to break down barriers and boundaries in the world of burlesque. One fun fact about Johnny is that he is almost entirely self-taught. He, therefore, calls upon his students to break the mold and trust their instincts on stage, teaching from a natural and empowering vantage.


CONTROLLED CHAOS w/ Isaiah Esquire: ALL LEVELS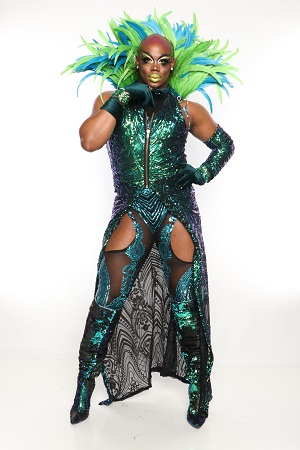 Photo c. Hypnox
330-500 pm
Playwrights Horizons Downtown Studios, 440 Lafayette St, Manhattan, NY 10003: THIRD FLOOR, Whitebox Studio
An ALL-LEVELS class geared towards expanding your movement and elongating your lines with controlled strength and power. Internationally acclaimed Dancer/Choreographer/Performer, Isaiah Esquire specializes in commanding space and channeling energy on stage. Isaiah will be focusing on body awareness, momentum, and breathe and how to create more control on stage. Participants will be taught choreography that encourages the performer to practice musicality while performing and moving in exciting new ways.
Includes warm up, stretch and conditioning, balance and weight distributions, and across-the-floor progressions and choreography!
Register by clicking on the PayPal button below.

Isaiah Esquire has been teaching dance since 2003. Since that time he has worked at such institutions as, Auther Murray Ballroom Dance studio, Polaris Contemporary Dance Theatre, and many more. He's also featured choreography in numerous music videos, dance projects and burlesque shows since 2007. Isaiah is best known for his emotive/sexy/powerful choreography and sassy heel workshops. As a performer, He has been internationally awarded titles in the art of dance and burlesque. Students who attend Isaiah's class will be encouraged to push their boundaries and expand their movement. He offers an engaging and interactive class where you are empowered to speak up and ask questions to increase your knowledge and confidence.