LIVE IN-PERSON BURLESQUE CLASSES
WITH HEADMISTRESS JO WELDON!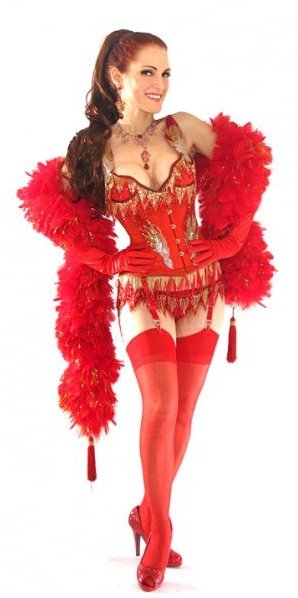 July and August 2021, Sunday afternoons
Time Zone Converter
Location: In Person at 440 Lafayette, Greenwich Village, NYC.

In-Person Classes Return!!!
FOR THE FIRST TIME SINCE MARCH 2020.

In July 2021 Jo Weldon will present two series:
Classic Moves, featuring 4 classes on classic burlesque moves
and
Get Your Act Together! -- a four-week series on creating a burlesque routine, with the opportunity to perform in our first live student showcase in over a year!

These classes are SOLD OUT
However, if we get enough students who want to be on the waitlist, we will book another series! To inquire, email schoolofburlesque@gmail.com.
Also, if you paid for a class before the pandemic lockdown, just let us know!
Due to pandemic restrictions, class size and registration will be extremely limited and we expect these to sell out. All of our in-person instructors are vaccinated. We will ask to see proof of vaccination since the venue we are using may require it; if you have a condition that does not permit vaccination, let us know. The pandemic is unpredictable and we cannot guarantee anything, but we will refund in full if there are unforeseen circumstances.

CLASSIC MOVES WORKSHOP SERIES
4 50-minute workshops in classic burlesque movement with props.
All props provided to borrow in class.
Get ready to have fun in a supportive environment while you learn how pros handle the most glamourous props in dance!
All classes include theory, choreography, and improvisation.
$57 for all 4.
July 11 1 pm: Boa Talk. You'll be handed a feather boa and guided through a routine that will teach you moves, tricks, and style! You'll also get a guide on how to shop for boas, from simple feather boas to grand ostrich and vegan tulle boas. Boas provided to borrow.
July 18 1 pm: Glove Tease. You'll use our opera-length stretch satin gloves to explore sensual striptease, as well as discovering hwo to avoid beginner mistakes. The class will go though two guided flows of glove techniques. Gloves provided to borrow.
July 25 1 pm: Bumps, Grinds, and Shimmies. You'll learn how to do light bumps, car-door bumps, tassel bumps, and more, plus layered grinds and isolated shoulder, rear, and leg shimmies. No props needed for the class.
August 1 pm: Tassel Twirling. You'll learn about pasties and how to twirl tassels in every direction! Includes a video on how to make tasseled pasties. Pasties provided to borrow. Please be aware that there is toplessness in this class, and the class is not restricted to, but is recommended for, women, trans, and non-binary students. We celebrate all body types and all expressions of gender, and we discourage body critcism in class.
Get Your Act Together!
Act Development Series $195
July 11, 18, 25, August 1, 2-4 pm
Optional online chat August 8. While the classic moves workshops can be taken individually, this can be taken only as a series.
You'll develop an entire routine in four sessions, and have the opportunity to perform in a student showcase on August 12 at gorgeous DROM on Avenue A!
We'll cover:
Stage Names
Music Selection
Costuming Basics
Choreography for Burlesque
and so much more!
Includes access to your choice of 5 selections from our video library and a 64-page guide on how to get gigs. You will need to have an ebook or hardcopy of
The Burlesque Handbook
for homework readings, which is available or can be ordered wherever books are sold, and an also be borrowed from most New York libraries.
Jo's online classes will continue as well, including a one-of-a-kind series based on the elements of air, water, earth, and fire! More to be announced soon.
Goal-Setting Brunchtime -- Free! Live on Zoom
Saturday Jun 26 1-2 pm US Eastern Time
Registration limited to 15 attendees.
To attend, email schoolofburlesque@gmail.com with the words ¡ÈGoal-Setting Workshop¡É in the subject line of your email.
About this meetup with Headmistress Jo Weldon:
As we come out of the pandemic, we have a chance to evolve burlesque into what we want it to be, and figure out where we want to be in it. What are your passions? What are your goals? The better you understand what opportunities exist, what you want, and what motivates you to want it, the better your chances of achieving any goal -- and being happy when you get what you want.
Includes a worksheet you can re-use for any project, burlesque or otherwise.
Bring a cocktail (or mocktail), wear your fanciest caftan, and join Jo Weldon for a discussion about goal-setting in burlesque. All levels are welcome.
About Your Instructor
Jo Weldon is the founder and Headmistress of the New York School of Burlesque, and the author of The Burlesque Handbook. She has been a volunteer on the production team at the Burlesque Hall of Fame since 2004, and is a founding member and board Vice-President at BurlyCon. A pioneer in the neo-burlesque movement, her contribution to the current art form was recognized when she arrived at number 3 in 21st Century Burlesque's international poll to determine the top ten most influential burlesque figures 2010-2020. To learn from Jo is to learn from an original. Her approach emphasizes theory, context, and history to get you started with a firm grasp of the values and culture of the world burlesque community. All of her movement and performance techniques emphasize audience connection, to help you develop their abilities to mesmerize whether live on stage or through a computer screen. As a beginner, you couldn't be in better or more supportive hands; as an experienced performer, you won't find a more insightful and discerning peer. Join her classes and find out why she's recognized throughout the world as one of the premier instructors of neo-burlesque.
The calendar below is in the process of being updated.