From New York, where American Burlesque Striptease was born...
All of our currently available classes are listed on this page. Scroll on down and get ready to bump n grind with the best!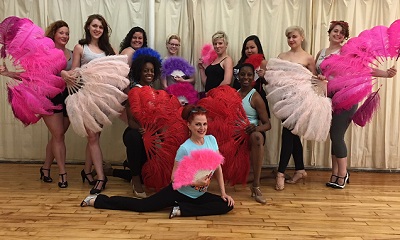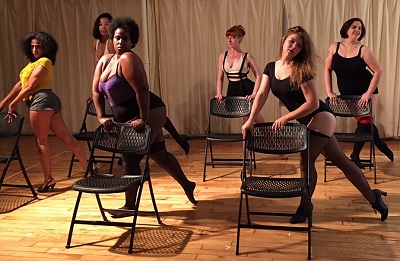 Above: Students in our studio classes.
All of our currently available classes are live on Zoom, with the option to view a recording if you have paid and registered but can't make the live schedule.
We'll be back in the studio when it's safe to get together, but for now, you can take a class from anywhere in the world!
Classes are added every few weeks.
Bookmark this page, join the email list linked in the sidebar, and follow us on NYSB Instagram to get class announcements. We feature classes in movement, act development, glamour, and professionalism. Email us if there's a class you'd like us to add!
FREE Tax Workshop for Performers and other Independent Contractors.
Live on Zoom, March 9, 4-6 pm EST.
New to filing taxes as an independent contractor? Has your work situation changed dratically due to the pandemic? Want to know what's deductible? Concerned about changes to the tax codes? Our accountant specializes in independent contractors and small business owners, and has answers. You can submit questions in advance.
To attend, send an email to schoolofburlesque@gmail.com with the words "Tax Workshop 2021" in the subject line of your email. Feel freet o submit questions with your request.
More Details
Essential Burlesque!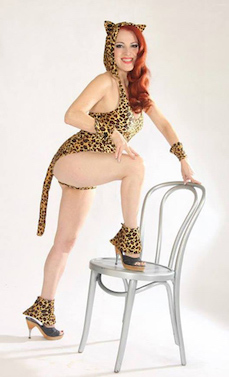 Sundays February 7, 14, 21, 28, 1.30 pm EST
February 28: A Crash Course in Classic Moves!
Watch and learn an entire routine with boa, gloves, bump n grind, and tassel twirls.
Full Series Repeats Sundays March 7, 14, 21, 28, 1.30 pm EST
Learn striptease, chair dance, stocking peels, fan dance, tassel-twirling, and more! You can register individually or sign up for all four to get a discount.
Get More Details and/or sign up for the March series,
or buy individual February classes using the button below now:
VIRTUAL Get Your Act Together!
Act Development with Jezebel Express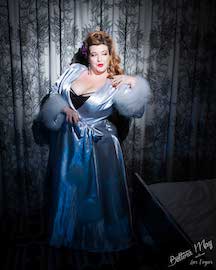 Create Your Own Burlesque Routine!
You've got the moves, you've got the attitude... but do you have the skills it takes to create a truly spectacular act? This four-week intensive workshop will provide the support you need to create a standout burlesque number. This class guides students through the process of developing an idea of an act into a fully-staged showpiece in a supportive, constructive environment. The series culminates in a virtual Student Showcase performance, so you'll have a chance to show off your hard work.
Details and Registration

Flirting With Burlesque
With Edie Nightcrawler!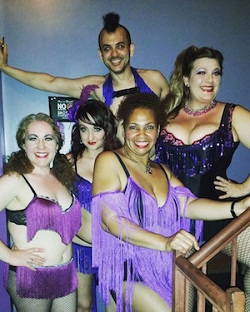 Every Thursday!
Learn a fun and flirty group dance routine!
Bump n grind n shimmy choreography, designed for beginners who want to get moving.
Get More Details or Buy Now:
Liquid Motion with Hartless Malone!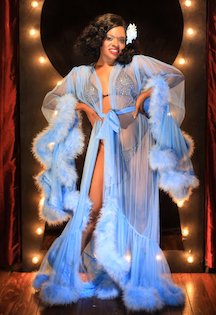 Saturdays, February 6 & 20, 3.30 pm EST
Get ready for slinky sensual floor action!
Liquid Motion® is a method and style of dance and movement education that is brought to the public through safe, fun, and educational classes. Learn how to move sensually and intentionally through conditioning exercises, basic dance theory and movement exploration.
Get More Details or Buy Now:
Special for Valentine's Season:
THE TOWEL TEASE!
With bath show veteran Jo Weldon!
Please yourself with a sensual, seductive class that makes the most of an inexpensive everyday household item!
Bring your favorite fluffy bath towel and learn a playful, flirtatious choreography with it! Bathtub not required.
Plus, Jo will share her tips learned in over a decade of doing bath shows, with music suggestions, instructions on how to waterproof your rhinestoned pasties and g-string, and how to perform a sexy, saucy lotion show.
Tuesday February 9, 2021, 6-7 pm EST, on zoom.
Shake It Up: Shake Dancing in History & Practice
with Bebe Bardot!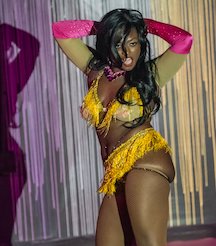 Saturdays, January 16 and February 13, 6 pm EST
Explore the history and choreography of retro shake dancing, a style of movement popularized during the 1930s-1970s. While definitions vary, shake dancing has always been marked by wild displays of sexual freedom, abandon, and unbridled sensuality. Participants will learn the socio-historical background of shake dancing in theory and practice, and will also learn how to spice up bump-and-grind acts by incorporating aspects of shake dancing into their performance style. Get More Details or Buy Now:
All classes are listed in Eastern Standard Time. When you register for a class, be sure to add it to your calendar in your own time zone. You will receive your Zoom invitation the day of the class. If you did not receive your Zoom invitation, please let us know (by emailing schoolofburlesqueatgmaildotcom) BEFORE the class begins, rather than emailing us afterward to let us know you did not get it.
ANYTIME!
Learn at home with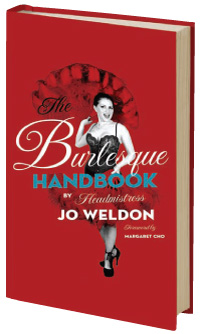 The Burlesque Handbook

Looking for a unique group experience during social distancing? You can arrange a private vintage-style burlesque workshop party for you and your friends on Zoom! Perfect for birthdays and bachlorette parties! It will be as interactive as you like, with tips on flirtation, seduction, and the psychology of striptease. You set the tone! All you need is a hoodie, cardigan, or button down shirt.
Email glitter@schoolofburlesque.com for more information.
If you want props involved and you can plan in advance, you can schedule classes like boa play, fan dance, and tassel twirling, with expert guidance to help you manage your online event.
Our classes are finally available worldwide online! We will offer intensives in early December, and our full schedule will resume in January 2021.

Classes will be added continuously! To get class announcements first, follow us on Instagram and Facebook:
Instagram: @nyschoolofburlesque
Facebook: New York School of Burlesque
We just added a five-minute (really!) pastie-making tutorial on our blog!
Check it out here.
BLACK LIVES MATTER!
We stand in solidarity with protesters in the US and around the world and are committed to a lifetime practice of dismantling oppression.

ALL CURRENTLY AVAILABLE CLASSES ARE LISTED ABOVE.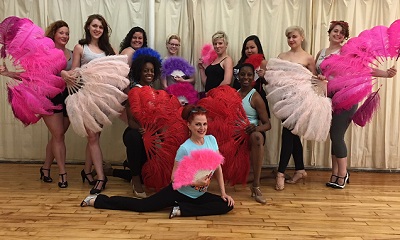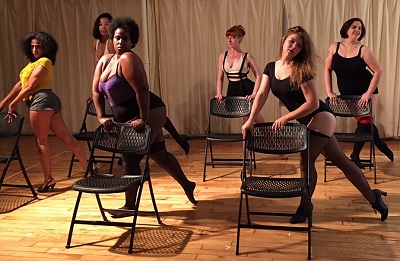 Times listed are eastern standard times. Be sure to convert to your time zone.
Instructors will be teaching from their homes on Zoom.
Above are all of our currently listed classes.
What classes would you like for us to offer? Email glitter@schoolofburlesque.com to let us know!
The NY School of Burlesque combines direct training from the most glamourous performers of the 1940s-1960s with the freshness, mischief and creativity of the most prolific neo-burlesque scene in the world! All of our instructors are working, internationally-known professional performers, and our environment is warm, supportive, and inclusive. We offer a wide range of classes for entertainment, exercise, or training to perform, depending on your level of interest. Plus, you can request a private class for you and your friends at any time!